Friday, April 20th, 2018
Mexico Joe's
311 East Hall of Fame
Stillwater, Oklahoma
8-11pm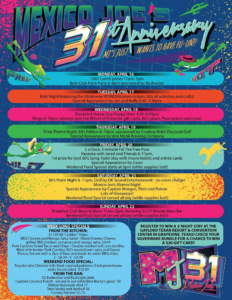 We are gong to be a part of Mexico Joe's 31st Anniversary Celebration! Sing your best 80s song and you may win best prize of a free meal, hotel stay and movie tickets!
Mark your calendars now because the party is coming 4/20!